For the absolute beginner, the merely curious, or even the old hand looking to meet some new people, a friendly and relaxed introduction to the fundamental elements of Bondage/Domination/Sadism/Masochism.
In addition to learning how to get the BDSM experiences you want and how to have a great time safely, there will be demonstrations and hands-on learning of basic bondage, Dominant/submissive role play, and how to smack a man around some and how to get smacked around some and enjoy it.
No more risk or danger than your basic Tupperware Party, and there will be a snack!  Wear comfortable clothes (boots encouraged!) and bring an open mind.
Your Instructor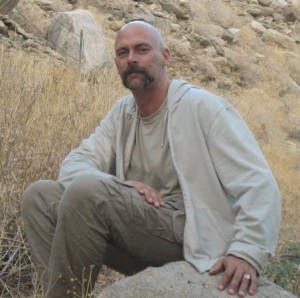 The instructor for the workshop is Drew Kramer. Drew did his best to represent the leather/kink community here in the Desert at International Mr. Leather in 2011 as Mr. Palm Springs Leather.  If you've been to the Tool Shed this past season, his was the smiling face greeting you at the door on Saturday Nights. Drew was active with GMSMA  (Gay Male SM Activists) while he lived in New York City, and is now a member of Desert Fetish Authority and Palm Springs Leather Order of the Desert. He has done BDSM education at several events on various topics over the years, including CLAW (Cleveland Leather Awareness Weekend), TESFest in NYC, and for GMSMA events.[clearboth]
The Details
BDSM 101 will be held on Sunday, July 21 from 12:00 noon to 3:30 pm at the LGBT Center of the Desert. A $10 donation is requested to cover the cost of supplies (everybody gets rope to take home!) and the room, but no one will be turned away for lack of funds. This class is part of DFA's Kink Exploratorium  series of hands-on learning opportunities.
RSVP
To insure the best experience for participants, this Exploratorium will be limited to 25 guys. To reserve your spot, please contact Drew at raisedbywolves@mac.com.