THIS FRIDAY!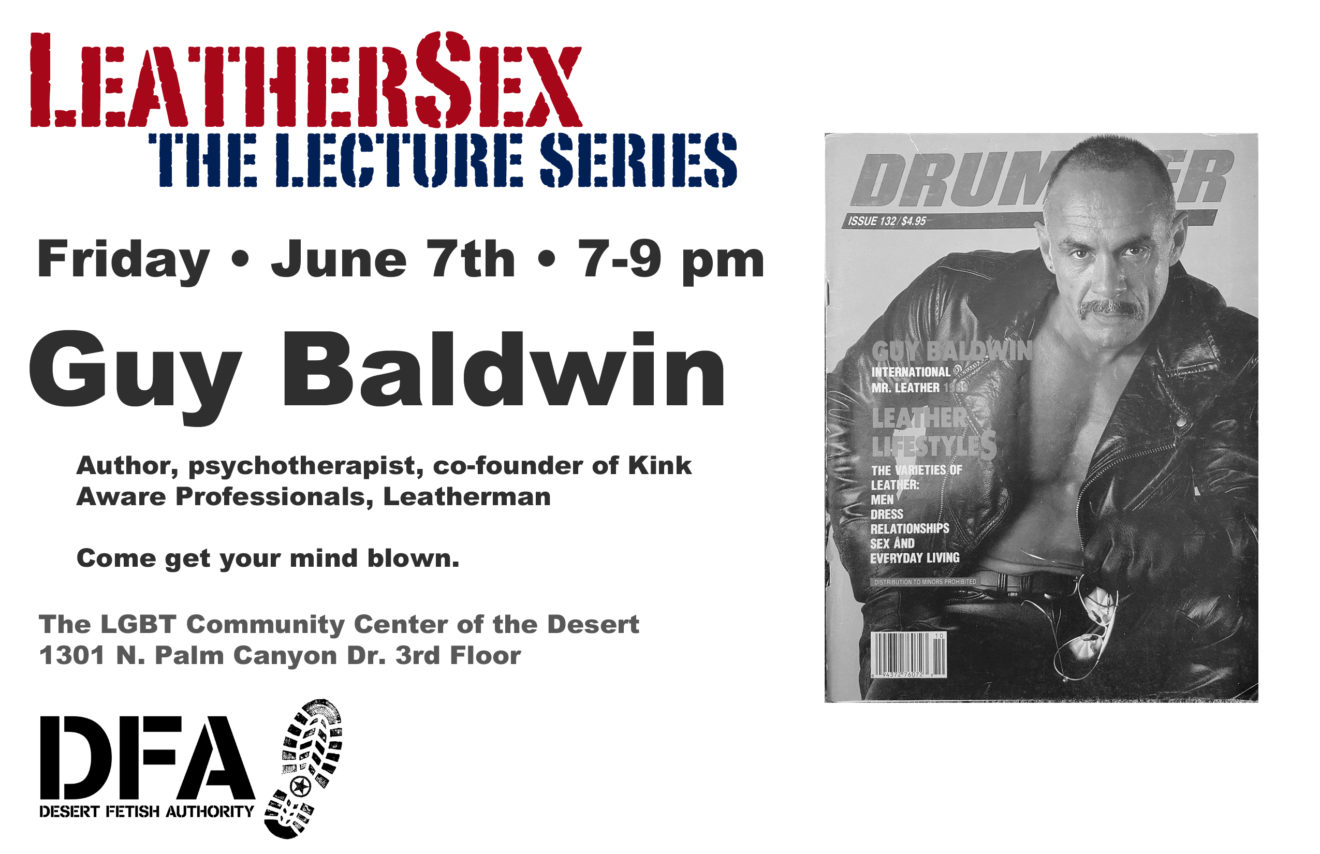 LeatherSex: The Lecture Series
On the first Friday of every month, we will bring you provocative, inspiring, and insightful speakers on the topic of LeatherSex. Next up: Guy Baldwin!


Guy Baldwin—his ideas, perspective, writing, and activism—have shaped how we understand Leather. As fierce with a line of reasoning as he is with a bullwhip, Baldwin's books and articles have challenged people's assumptions, and brought his audience finally to a deeper understanding of the possibilities of BDSM, Mastery and consensual slavery, and what it means to be a leatherman.


Join us for an intriguing evening. Come get your mind blown!


Friday, June 7, LGBT Center of the Desert, 7-9 pm. Special Note: This event will be in the second floor meeting room, not the third floor as mentioned in the graphic!

SATURDAY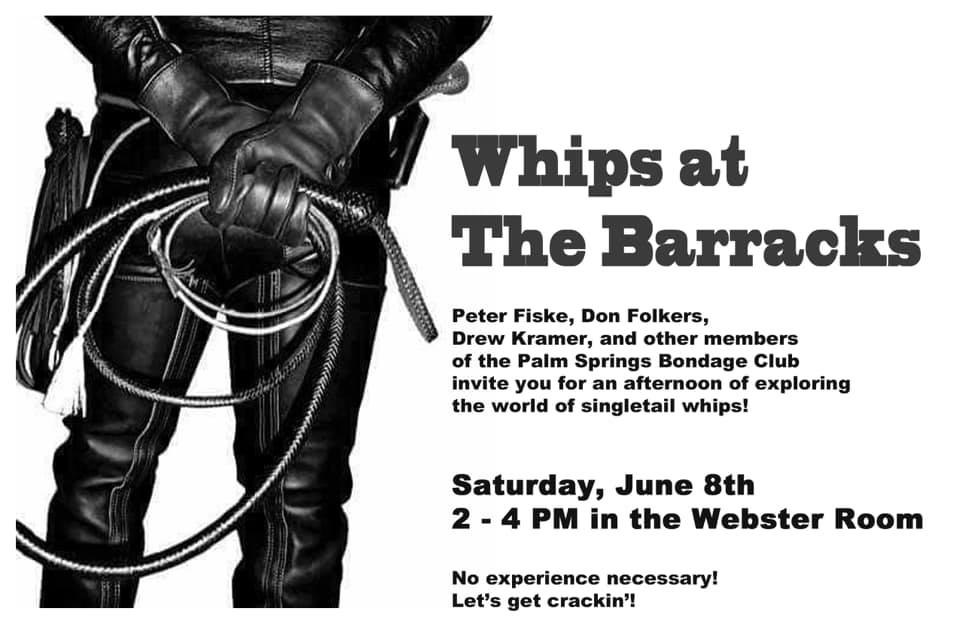 Whips at The Barracks
With special guest, whipsman extraordinaire Guy Baldwin! No experience necessary!


Archives | Coming Soon
Miss a newsletter? You can always check our archive page to see what's been mailed in the past. And if you're looking for a quick way to see what's coming up, visit our calendar!