NEXT FRIDAY, JUNE 7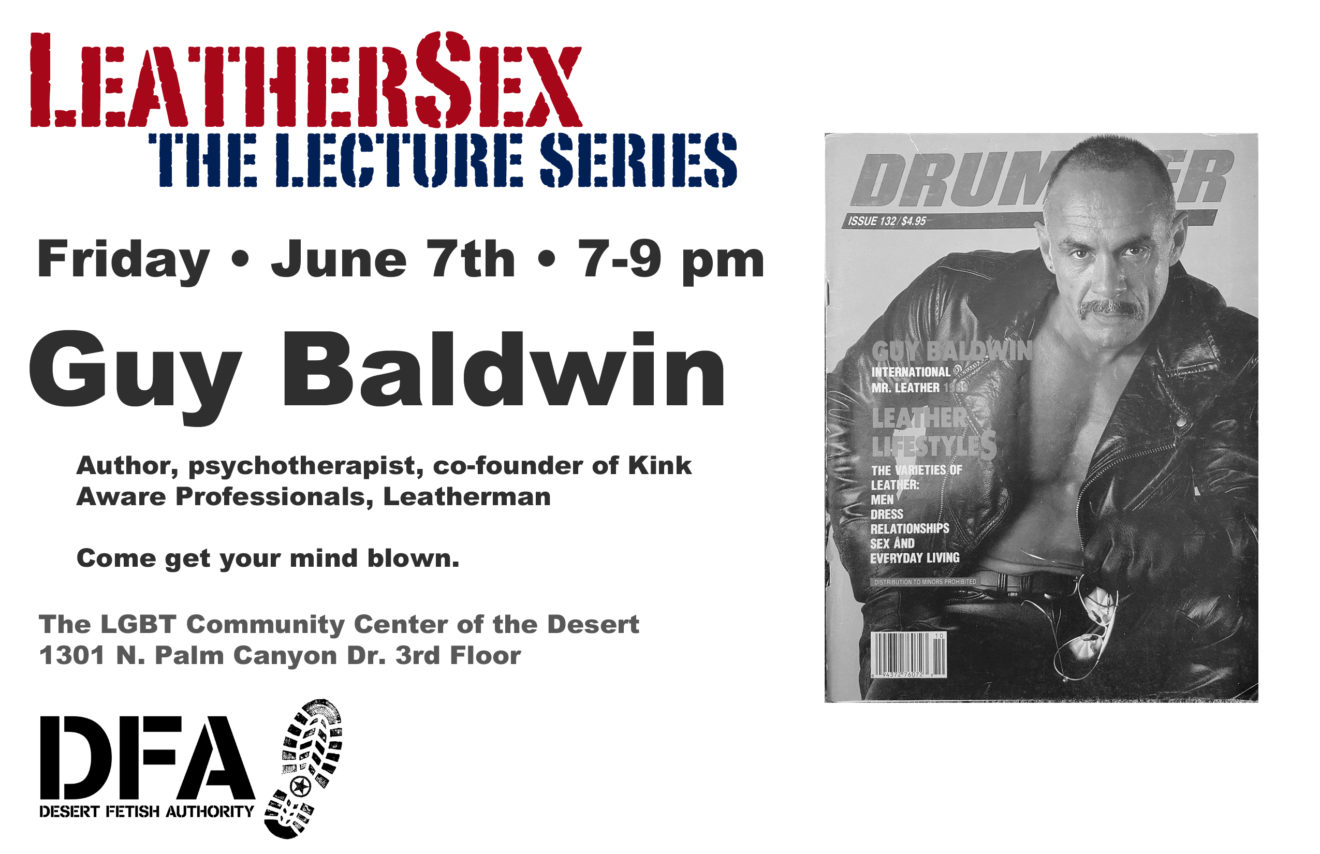 LeatherSex: The Lecture Series
On the first Friday of every month, we will bring you provocative, inspiring, and insightful speakers on the topic of LeatherSex. Next up: Guy Baldwin!


Guy Baldwin—his ideas, perspective, writing, and activism—have shaped how we understand Leather. As fierce with a line of reasoning as he is with a bullwhip, Baldwin's books and articles have challenged people's assumptions, and brought his audience finally to a deeper understanding of the possibilities of BDSM, Mastery and consensual slavery, and what it means to be a leatherman.


Join us for an intriguing evening. Come get your mind blown!


Help Desire Break Down and Pack Up
Our friends from Desire Women's Leather Weekend need a hand or two to pack up their equipment on Monday, June 3 and Tuesday, June 4. Monday's session is from 8-6 pm and Tuesday's session is from 8-9 am. Can you help? The work is mostly disassembling dungeon equipment and packing it into a truck.


Breakfast and lunch will be provided on Monday. Bring gloves and a water bottle!


Archives | Coming Soon
Miss a newsletter? You can always check our archive page to see what's been mailed in the past. And if you're looking for a quick way to see what's coming up, visit our calendar!