FRIDAY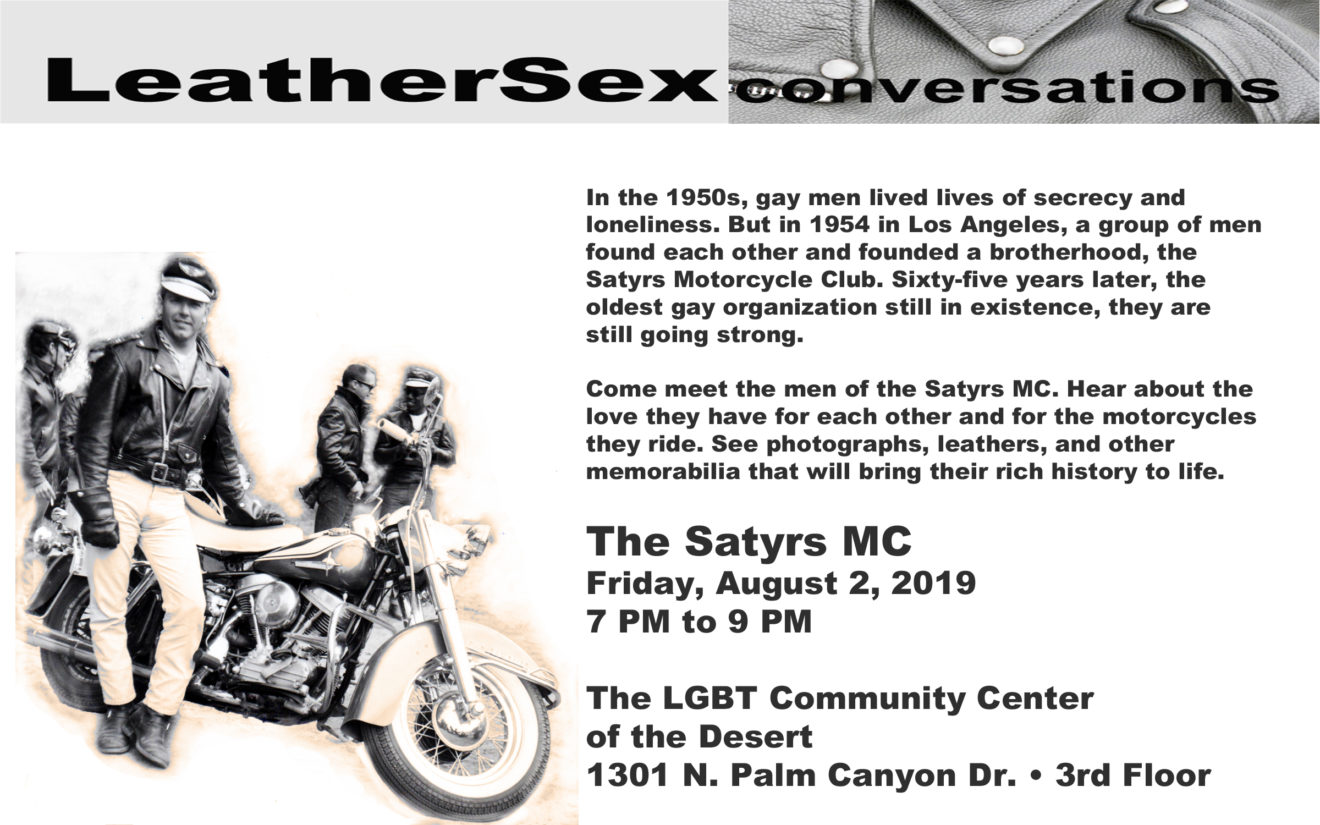 LeatherSex: The Lecture Series
On the first Friday of every month, we will bring you provocative, inspiring, and insightful speakers on the topic of LeatherSex. Next up: A Conversation with The Satyrs MC.


The Satyrs is the oldest gay organization still in existence! Hear about the love they have for each other and the motorcycles they ride. See photographs, leathers and other memorabilia that will bring their rich history to life.


Join us for an intriguing evening. Come get your mind blown!


Archives | Coming Soon
Miss a newsletter? You can always check our archive page to see what's been mailed in the past. And if you're looking for a quick way to see what's coming up, visit our calendar!