THURSDAY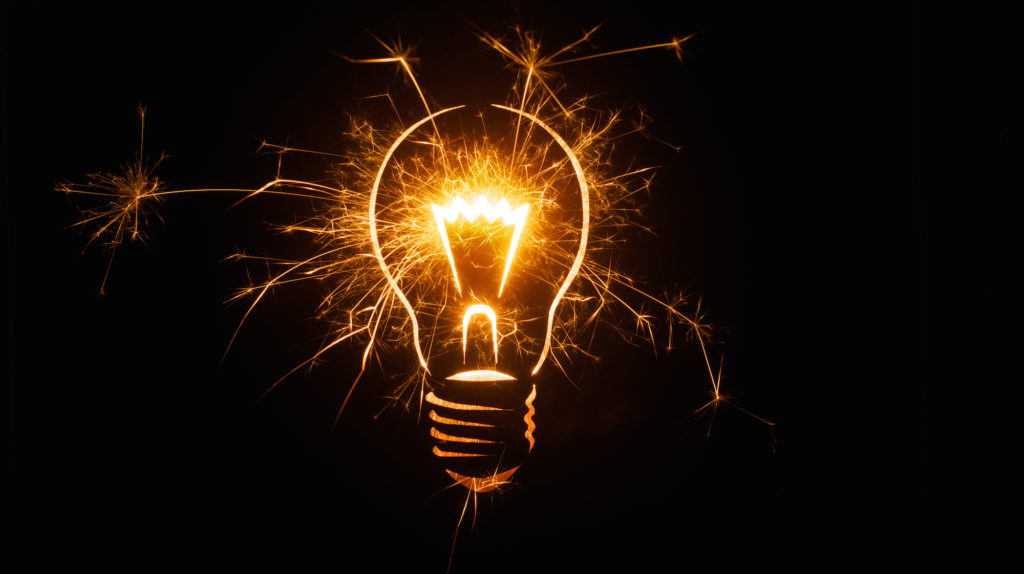 DFA Idea Lab
Our quarterly session to support new ideas and kinky innovations. Details here.


This month we'll be meeting at a new location: Elmer's Restaurant, 1030 East Palm Canyon Drive in Palm Springs. Be sure to take note of the new spot! Arrive promptly at 7 pm so that we can be seated!


FRIDAY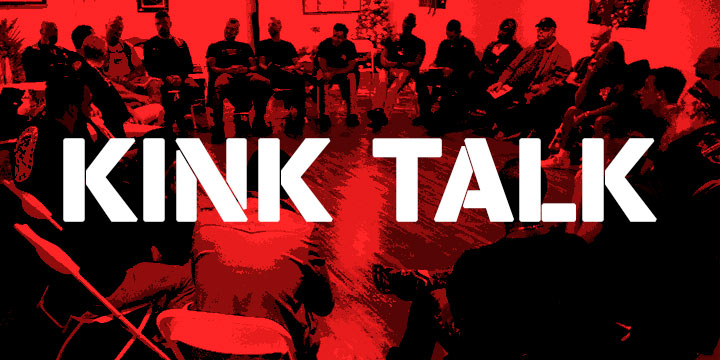 Kink Talk
This week our discussion group, Kink Talk, returns. We meet from 7:00-8:30 pm in the Webster Room at The Barracks on each second Friday of the month--which is this Friday, July 12.


Learn more about Kink Talk here.


Join us Friday for great conversation (and a little learning too)!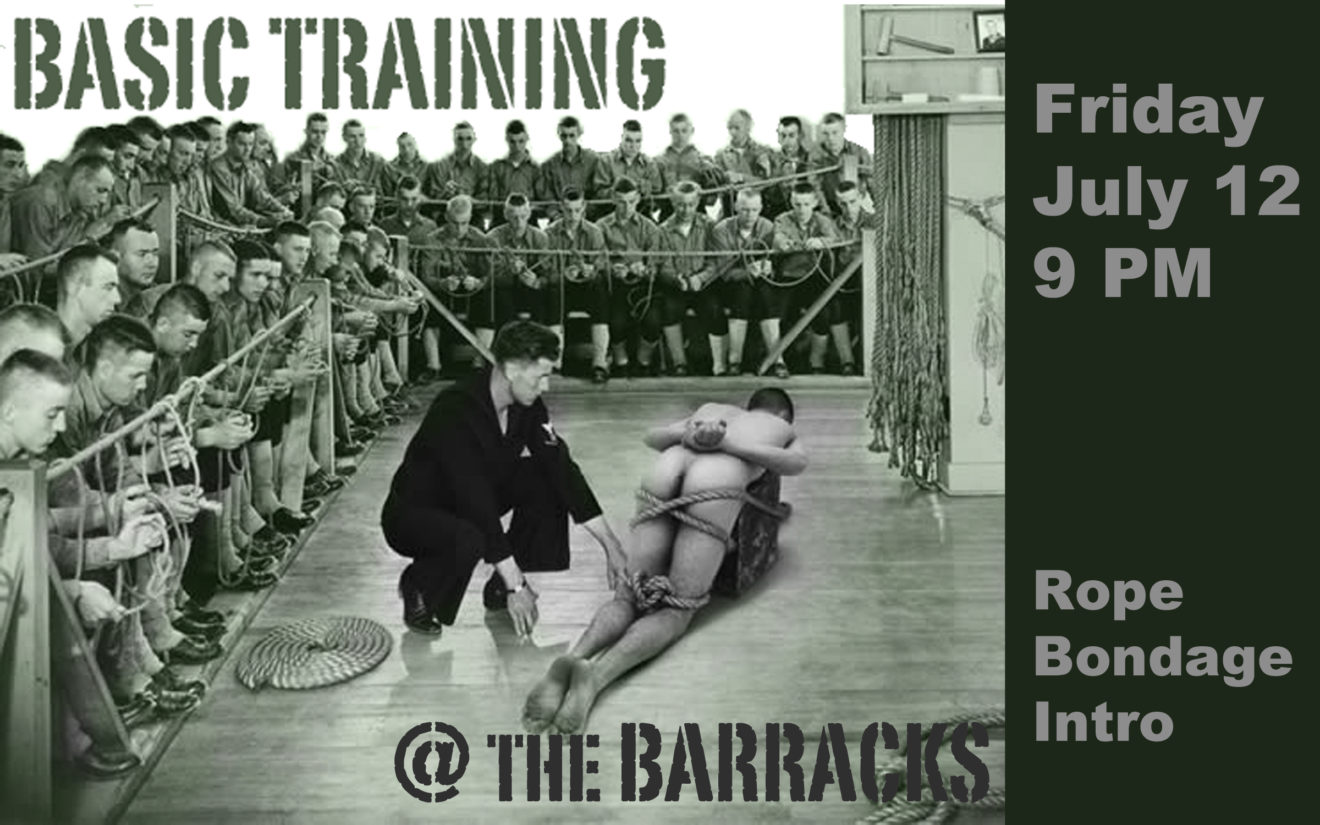 Basic Training at The Barracks
Heads up! Monthly BDSM education? Yes! On the second Friday of every month at one of the top ten Leather bars in the world, The Barracks!


This Month -- Rope Bondage Introduction, including how to make rope handcuffs.


The fun starts at 9 pm Friday!


SUNDAY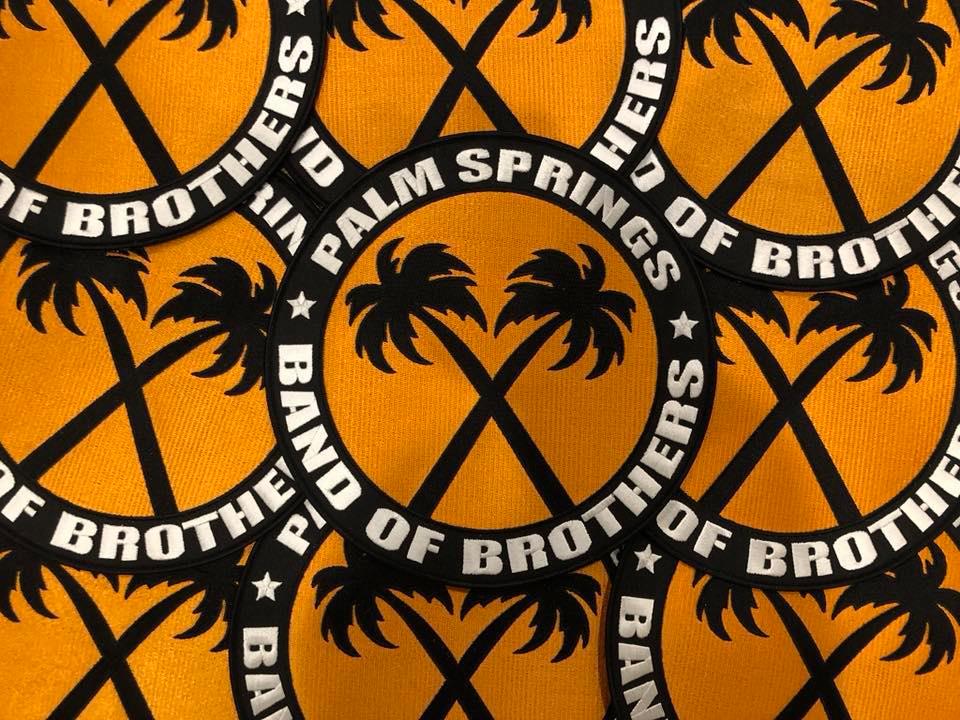 Palm Springs Band of Brothers Founding Meeting and Election
Join the founders of the Palm Springs Band of Brothers as we officially adopt our bylaws, elect officers and become a formal organization.


THIS IS A PRIVATE MEETING. Leathermen who have competed in the Mr. Palm Springs Leather Contest and have completed their title year in good standing are invited to attend. Current title holders from the Class of 2019 will be recognized as they step down from their current title and invited to join the PS Band of Brothers at that time.


We will be electing club officers at this meeting after the bylaws are approved.


Title Holder Boot Camp
Interested in competing for a leather title in Palm Springs but not sure what it entails? Curious to learn more about the title system and want to hear from the experts who have competed for and won leather titles in Palm Springs?


Join the Palm Springs Band of Brothers for our Title Holder Bootcamp! You will have the opportunity to ask questions, interact with current and past title holders and meet and greet fellow leathermen in our community.


Archives | Coming Soon
Miss a newsletter? You can always check our archive page to see what's been mailed in the past. And if you're looking for a quick way to see what's coming up, visit our calendar!